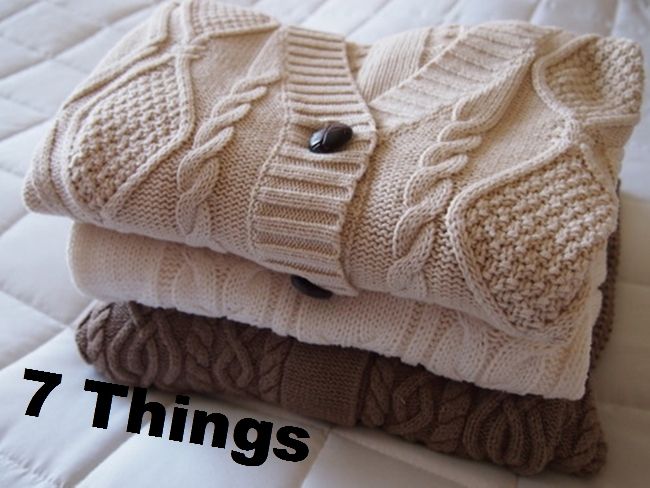 I've always considered myself to be a winter baby. I guess it's because I'm a homebody and when it's cold I really don't have to go anywhere, it's not expected of me. But then I moved to Johannesburg and I learnt that winter really means cold, chattering teeth at break and sleeping in socks like a business man. I still love it --even though I learnt that I'm more of an autumn baby after all. These are
7 Things
I like about winter:
1. Layering. This the most fun thing in the world. Wearing tights under my dress, a light jersey and overcoat with everything.
2. I
love Staying in.
3. Cosy knits are another winter perk. cardigans, beanies and socks. New socks, always.
4. I love winter because it means hearty, warm food. Some people call it "comfort food." I can't wait to have a kitchen and big ass stove in order to experiment and cook.
5. Sleeping in. I've had a bit of time to sleep in this past month and it's as good as I remember. Actually pulling the blankets over my head when I see that it's dark out.
6. I tend to lose track of time in winter. I really wish I could afford to be a woman of leisure and get lost in the sun setting too early and rising too early...
7. Well I find the warmest spot in a place, a spot that has been bathed beautifully in the elusive sun. Bliss.
What are your favourite things about winter, if any?
Sincerely,
Nomali