Hey guys!
I know, it's been a while. But here I am, alive and stuff. Seriously, if you really miss me you should
tweet me
or get a hold of me through
Facebook
or send me an email -- I'm always there. I miss you too.
Anyway, a few nights ago I had a sobering realisation: I don't really blog much about my shop and love for thrift shopping and selling. I'm always thinking about my shop and how I can make it work and make it better. I mean
always
. So here's my story.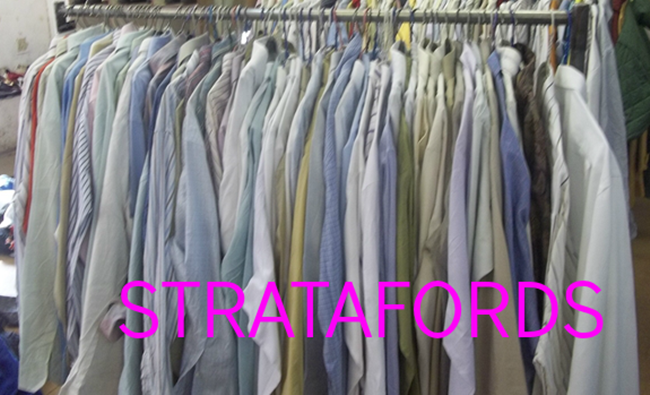 I've been thrifting for as long as I can remember. My mother had me when she was quite young so money was always a tight situation -- but she always managed to bring me beautiful clothes and shoes whenever she came to visit. Later, when I lived with her I learnt that most of my childhood treasures were pre-loved finds. From blue jean dresses to my favourite Pierre Cardin suit -- most not new but new to me. Even during the time I lived with her she still would go thrifting and bring us great one-of-a-kind clothes. My favourite pieces from my preteens (floral shorts, two button-up and zip floral jumpsuits and a sleeveless poloneck dress) were all bargains.
I suppose the thrifting business has always been in the family because during her trips my mother would pick pieces for her friends, their kids and even my own friends. She'd wash and then resell them.
With my enterprising mind, love for great bargains and inability to say no to pretty clothes I conceived my Thrift Store on a whim in December of 2011. I don't have close friends for whom I could shop so I figured that buying and selling to all the "friends" the internet allows me was the closest (if not best) thing. That's how Stratafords was born.
It has been slow-moving in the last year it's been open, I won't lie, I've often thought about getting rid of all the merchandise that won't sell and calling it a day. But I can't. This store is a great part of my dreams and the future I'm hoping to build. Hopefully, one day, momentum will build and I'll make it a success. I see a small office with me doing my creative consulting, freelance copywriting/social media work and selling my Stratafords stuff. A desk, computer, a file cabinet and clothing rails. I know I can make it happen.
[That's my short story. I've decided to bring the business and my love of thrifting to the blog -- so expect a semi-regular feature on things thrifting and Stratafords.]
Do any of you guys have small businesses or secret
entrepreneurial
aspirations? Share share.
Thank you so much for reading.
Sincerely,
Nomali.