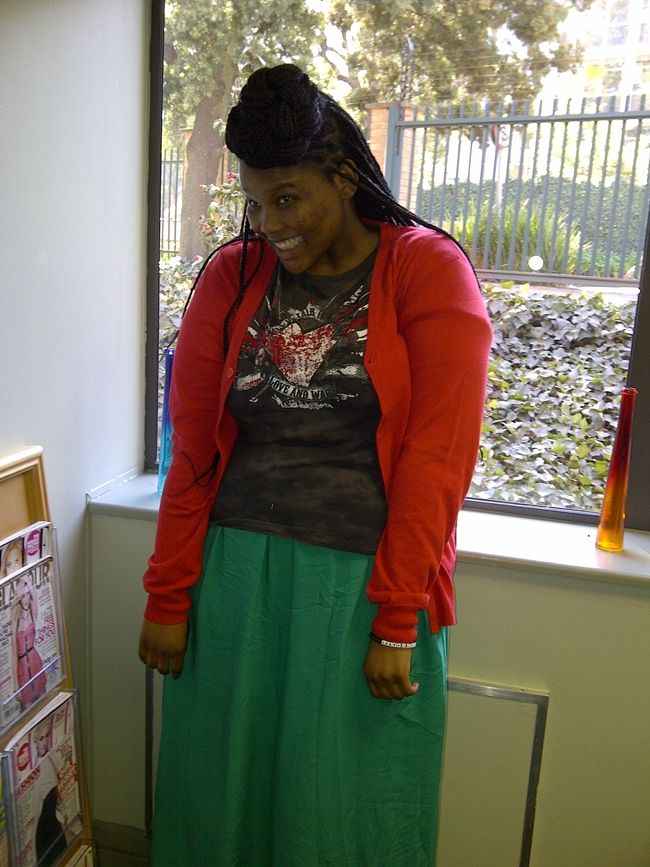 "
My mama raised a house raised a palace raised a sky raised a thunderstorm
." - Safia Elhillo
This quote is mad-womanism personified. This is my favourite image of myself from this year, it was taken by Thandeka on her phone.
Stay safe and see write back in the new year:
twitter: @NomsZA,
facebook
.
Sincerely,
Nomali.
Duze: close (free isiZulu lesson)